Our garments are crafted by local businesses, each of them with specific talents and knowledge, each of them bringing an essential piece to the puzzle. Here is a glimpse of the journey we are sharing with them.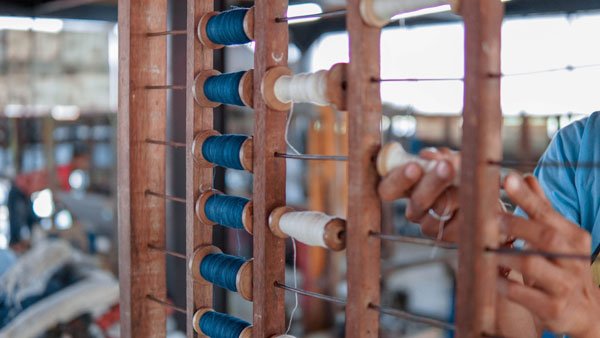 Natural Fabrics. Near the town of Gianyar, Pak Made is a talended Balinese artisan, having certainly the best knowledge and craftmanship in Bali for handwoven fabric and natural dye colors. For more than 20 years he has been developing his business and improved his process to meet with international and local market demands. Made is an expert in natural coloring process and will use the leaves as a colors base, indigo from tarum leaf, red from secang wood, yellow from mango leaf, brown from mahogany leaf, black from ketapang leaf and many more…
Made and his dedicated team are crafting our handwoven cotton natural fabrics, used for some of our pants and shorts of the collection, also NUVOLA jacket and NUVEM gilet. Based on close collaboration for design and color selection Made is also helping us to create the most unique and beautiful collection of natural dye scarfs. Check out all these items in our Artisal Handwoven Fabric Collection.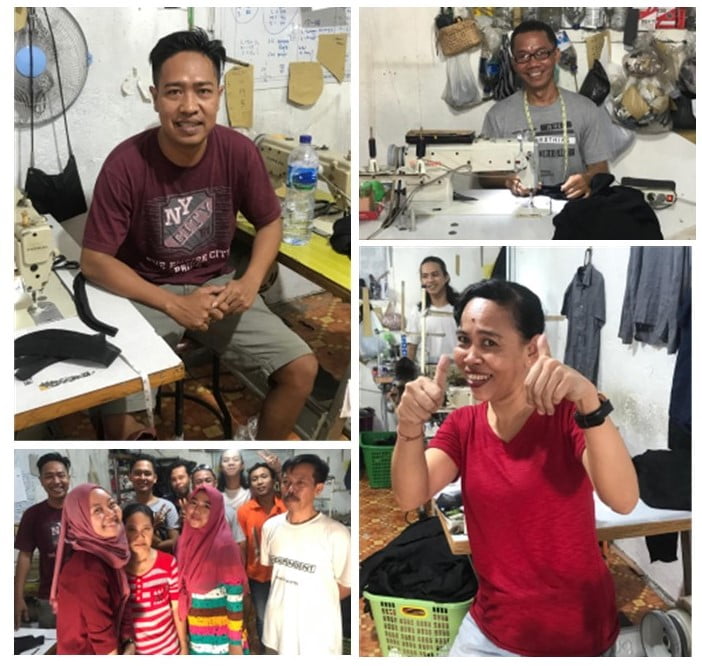 Talented Artisans. We started our collaboration with Agus back in 2017. His native village in Java island is known for having many skilled taylors, relying on learnings and traditions passed through generations. He had moved to Bali to have his own workshop and was working alone at the time we met him. He is now one of our reliable partner in crafting our garments and has developed his own activity: his team is growing, up to 18 people at time, he is strongly supporting his community and family back in Java too. We are really proud of having achieved this developement together, human-sized business with strong and direct social impact.
Agus an his talented team are manufacturing various garments of our collection, linen shirts or pants, teeshirt and our Weekender Bag too.